Home
>
The best Christmas plans for the whole family in Valencia
The best Christmas plans for the whole family in Valencia
Hotel Bartos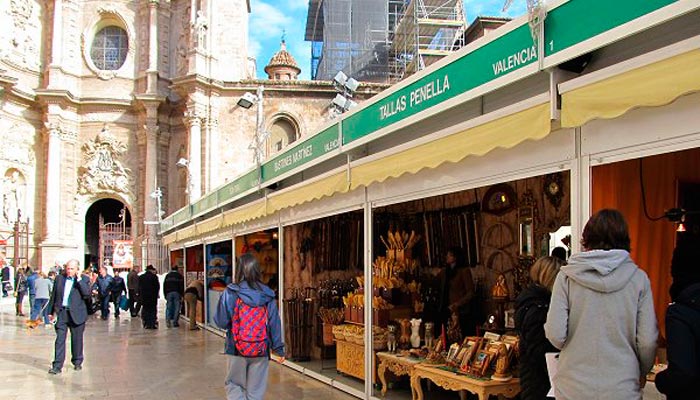 Do you want to spend
Christmas with family in Valencia and enjoy a unique and unforgettable experience
? Get ready to sail in a sea of ​​lights, activities, magical gardens, and thousands of sensations in a city that lives with intensity the arrival of Christmas. A holiday to share and enjoy with the people you love the most.
Valencia city receives thousands of tourists on Christmas holidays, therefore, do not forget to book your stay as soon as possible.
Hotel Bartos
is the best option you have. It is a family hotel with an excellent location, just 20 minutes from Valencia's centre and the Albufera Natural Park.
Once you have booked, it's time to think about the itinerary. The first stop in the capital is at the traditional Christmas market, which takes place around the Central Market and is open 24 hours to offer all the typical Christmas products, from nougat, marzipan, and chestnuts to gifts, Christmas decorations, and figures for the nativity scene.
Ice rink, Christmas Garden, and Twelfth Night: Christmas for the Whole Family in Valencia
The city has already illuminated both its most commercial area and the neighbourhoods. Under the name of: With the Sunset Comes to a Magical Journey, a
Christmas garden of leisure
for the whole family will be open until next January 9th. There are two kilometres of an ephemeral walk full of modernist architecture, staged nature, and a happy and festive atmosphere installed in the Nursery Garden.
You will also enjoy a typical event in Valencia, the
Crafts Fair
, which this year is located in Plaza del Ayuntamiento (the city hall square), with more than 24 stands, come and buy any product that you need for your gifts.
If you are travelling with children, you can visit
Expojove
, which is held from December 26th to January 4th at Feria Valencia. They organize all kinds of activities dedicated to children. This year is the 26th edition, and a resounding success is expected.
Frequently in this season, famous circuses visit the city, so you will spend a great fun afternoon between laughter and acrobatics. In the dock of Valencia's port, the
Christmas Boat
, a floating house in which Santa Claus and the emissary of the Three Wise Men from the East, will dock to receive the smallest Valencians. The bravest are allowed to go sailing with them, and their wish list for Christmas will be heard.
Before ending your getaway, you must visit the
'Impresionistas, Expo Inmersiva'
exhibition, located in the Mercantile Athenaeum, in the centre of Valencia. You have time until January 9th to visit it.
To enjoy all these varieties of plans, stay at
Hotel Bartos
, a family hotel that will give you all the services you need to make your stay perfect. The reservations team of our hotel will help you answer questions, get more information about the city and offer you a wide range of excursions and exclusive promotions.
Contact us
and come.
Christmas with the family in the city of Valencia is waiting for you
.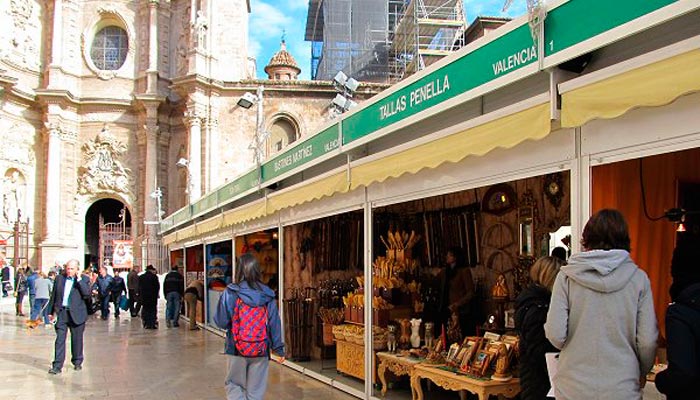 Crafts Fair in Valencia
'Les llums de Vivers' in Valencia