Home
>
December long weekend in Valencia: a unique getaway
December long weekend in Valencia: a unique getaway
Hotel Bartos
Live a unique December long weekend in Valencia
Are you looking to spend the
December long weekend in Valencia
? Keep reading, in this blog post we will show the best of the city.
Valencia
is one of the most important capitals of the Mediterranean and, therefore, you have a unique
cultural, recreational, and gastronomic offer
at your fingertips. The natural landscapes and gardens where you can breathe silence and contact with nature are amalgamated with a city open to anyone who wants to be embraced by its culture, language, and tradition.
To fully enjoy the capital and its attractions, the best option is to stay at
Hotel Bartos
, very close to the big city. Its four stars will give you the extra dose of tranquillity for your rest and comfort.
Bartos
is a family hotel, located in Almussafes perfectly connected with Valencia, the
Albufera Natural Park
, and a great list of attractions in the area.
If there is something you cannot miss when visiting the city of Valencia, it is the
Ciutat de Les Arts i de les Ciències
. It is a leisure, scientific and cultural complex made up of 5 buildings that are already pure icons:
The Hemisfèric, the Museu de les Ciències, the Palau de Les Arts Reina Sofía
, and the
Umbracle
. Finally, the
Àgora space
is the one that closes the whole of the work.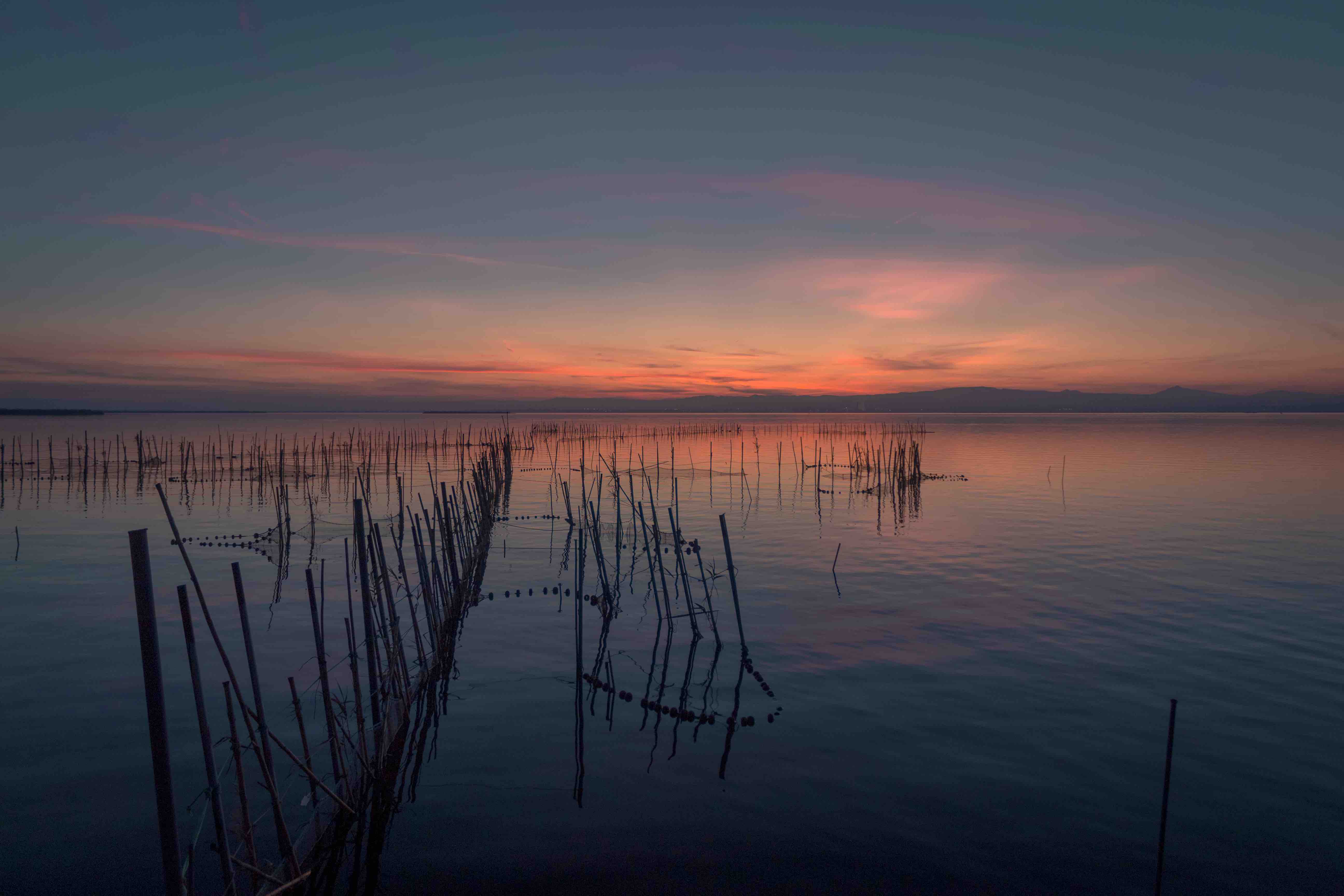 Culture, tradition, and gastronomy, your essentials for the December long weekend in Valencia
When you get to the heart of Valencia and start walking by the centre, you will reach both the
City Hall
and the
Cathedral of Valencia
and its most commercial area. Enjoy the emblematic buildings, squares, bars, traditional shops and how they coexist with the new commercial firms installed in the city. To see in first person the products of the Valencian fields and vegetables, you will have to stop at
El Mercado Central
. Set aside a few hours to see the
Lonja de la Seda
and the
Barrio del Carmen
.
Visiting the museums that are in Valencia is another option that you will love. In total, 34 museums, including the
Museu de Les Belles Arts
or
the d'Art Modern
.
But let's not forget one of the main attractions: Valencian gastronomy. Its star dishes are
paella
and all kinds of rice that will be served in many restaurants. Still, you can also taste the
fideuá
, the
puchero
or the
Valencian cocas
. To finish with a sweet taste, the
donuts
, the
nougat
, the
arnadí
, and the
fruits of Sant Donís
will be the dose of happiness that your body needs.
To enjoy the most of your visit to Valencia, you deserve a good and relaxing stay and, for this, nothing better than staying at
Hotel Bartos
, just 30 minutes from the city and away from the urban centre. The hotel staff will be happy to answer your questions and offer you a wide range of options,
excursions, and exclusive offers
to make your stay a wonderful one.
Contact us
and book now.
Live a unique December long weekend in Valencia
.