Home
>
Fall in love with the gastronomy of Valencia and its most emblematic dishes
Fall in love with the gastronomy of Valencia and its most emblematic dishes
Hotel Bartos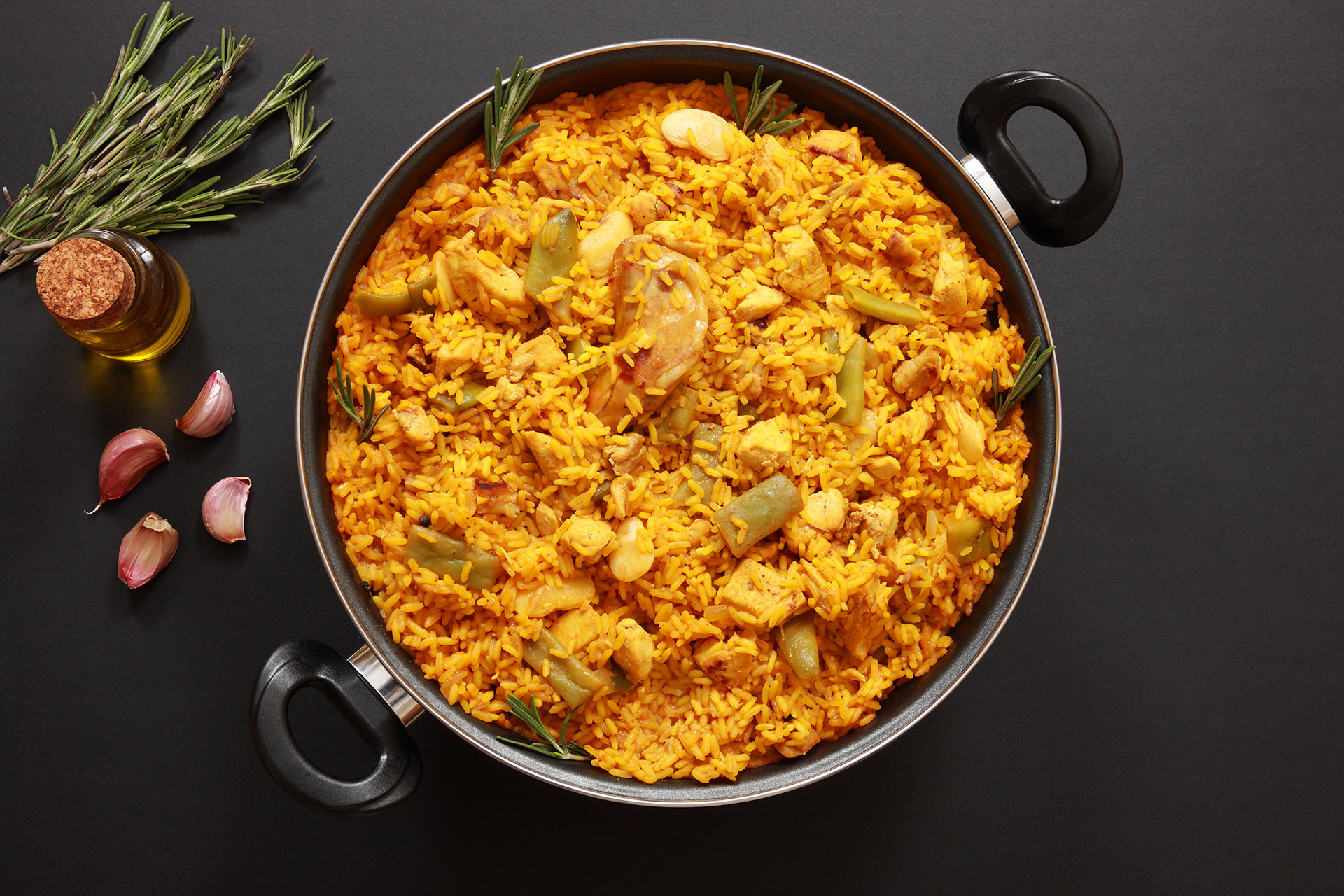 Do you spend a few days in "Terreta" and know in-depth its gastronomic richness? You are in the right place to delight yourself with Valencian gastronomy. Its star dish and the one that has made this city worldwide recognized is paella, although, there are thousands of other recipes that your palate is eager to explore. From haute cuisine to young chefs, they take care of this city attraction. In addition, there are a lot of quality products that have Denomination of Origins such as the artichoke from Benicarló, the tiger nut from Valencia, or the kaki from Ribera del Júcar. Let's discover them! To fully enjoy the city and its culinary attractions, you have at your disposal
Hotel Bartos
, very close to Valencia. Bartos is a family hotel, located in Almussafes and perfectly connected with the capital and the
Albufera Natural Park.
It is ideal to rest and fully enjoy the entire gastronomic experience this city has for you.
Paella, coca, and traditional desserts, the basics of Valencian gastronomy
Its greatest contribution to gastronomy is paella. In Valencia, you will find this dish in the original Albufera recipe. Although it is one of the most requested dishes, it is not the only one prepared with its star ingredient: rice. Go ahead and try the
arroz a banda
and the
arroz del senyoret
, with the peeled prawns;
black rice
, made with cuttlefish ink; or the
seafood paella
, with squid, prawns, and scampi Among the rice dishes also stand out the
baked rice
, based on pork rib, fresh bacon, blood sausage, tomato, potato, chickpeas, and a clove of garlic. '
Arròs amb bledes
' is a traditional rice soup from the garden, with chard, white beans, potato, turnip, and hazelnut snails. You cannot forget the '
arròs amb fèsols i naps
', a magnificent example of cooking in a cauldron that combines white beans, turnips, and pork. Another of the main dishes of Valencia is the
cocas
. In recent years, Valencian chefs are giving it the importance it deserves. The ones made of tomato and pepper have the city's own DNA. Savoury cocas are synonymous with smaller pizzas and are usually individual. The most common are those of ratatouille, sausage or peas, and onion.
Valencian cocas
are a set of traditional recipes that can be eaten both as main dishes and as desserts and have a thousand adaptations. Sweet or savoury, they are recipes that have been passed down for generations. Other dishes such as fideuá, 'esgarret', 'titalina' and 'espencat', cod fritters, or Valencian stew complete the city's rich gastronomy. To speak of Valencian gastronomy is to refer to its desserts, and the
arnadí
is one of the most outstanding. Originally from Xàtiva and its surroundings, it has passed from generation to generation. It is one of the simplest, richest sweets with an intense flavour. Its appearance is that of a 'toña' but based on pumpkin. More desserts that you will find in most menus are fritters, nougat, or 'fartons'. With all this gastronomy at your fingertips, don't delay your visit to Valencia any longer and start by booking your stay at
Hotel Bartos
. All the staff will be happy to answer your questions, advise you and offer you a wide range of options so that your stay be of ten points on a 1/10 scale. Contact us and
book now
.
The gastronomy of Valencia, to the maximum!